The fish tank is one of the key feng shui elements to bring good luck to your office/commercial space.
Premium decor with the right color, the position of the fish tank, the shape of the fish tank, the number of fishes, and good water quality are the key elements to consider while designing a spectacular good feng shui aquarium.
Get A Shark Tank To Impress The Vistitors
The calming effects of water are well documented and the addition of aquarium fish increases these feelings. Providing this calming sensation can promote feelings of well-being with your home or office, it can set your customer's mind at ease effectively persuading them to entrust their custom with your business and it can even promote increased sales.
Embed An Aquarium In Cabinet To Save Space
How does an aquarium calming effect become most beneficial to one's office? Placement and size matters, of course. Make sure that if you want the aquarium calming effect to take the main spotlight in the room, place it in a roomy area where people can crowd around to look at it. Make sure also that it is set against soft lighting—not too harsh as strong lighting can take away from the calmness it exudes. If you have limited space, then embed the aquarium with your furniture to save space!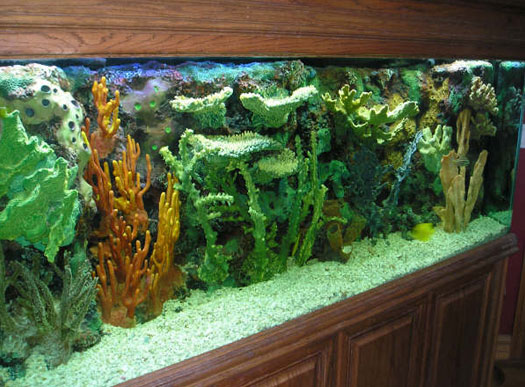 Use A Fun Coffee Table Aquarium At Waiting Area
What kind of atmosphere does your house or office project? Does it help cheer people up, or does it make them feel restless and anxious? Part of what may be causing negative emotions in the people living in your house or working in your office may be the décor that you have chosen for it. There are certain kinds of room accessories and structures that promote not-so-good vibes primarily because of its colors or texture. However, one effective structure that you can place inside your home and office is the aquarium.
Install An Aquarium On Office Desk To Cheer Employees
Make Sure To Place A Fish Tank In Boss Room
Use An Aquarium As Room Divider In Office
Use An Aquarium To Decorate The Staircase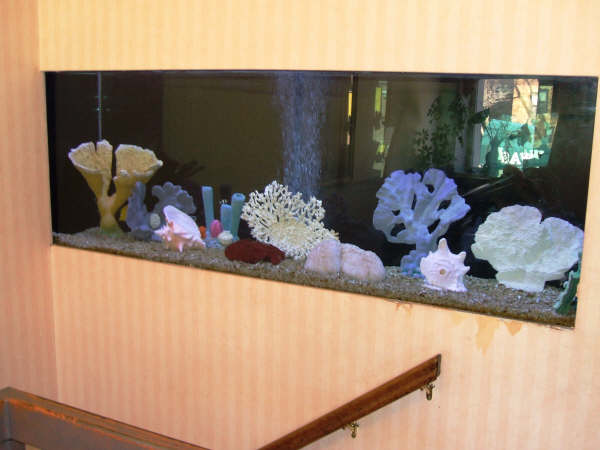 Fill The Empty Room Corner With Fish Tank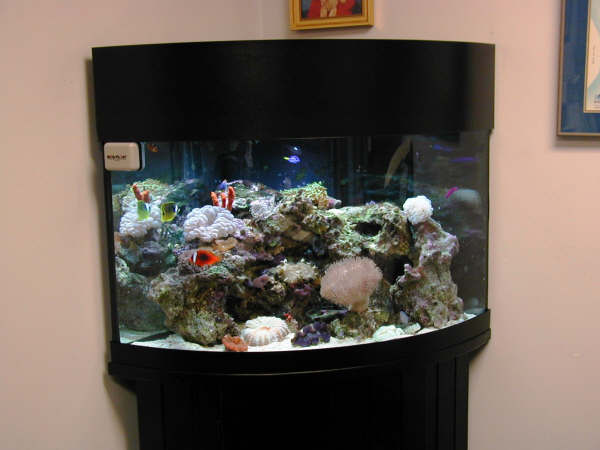 Install Display Room Aquarium
Welcome The Visitors With Reception Room Aquarium
When the aquarium calming effect is fully in its element, it can help promote stronger relationships at the workspace or enable you to sell more things at work. This is because the people around it may end up in a generally good disposition, which will make them more open and receptive to what you have to say. This will be good particularly for offices that also do their buying and selling in-house. If sellers come to that particular place to buy their items, the company should place the aquarium in the middle or in a central part of the reception hall, so that everyone will see it as soon as they come in. By the time you come out to meet them, they will have experienced the calm and the relaxation that looking at the aquarium will provide them.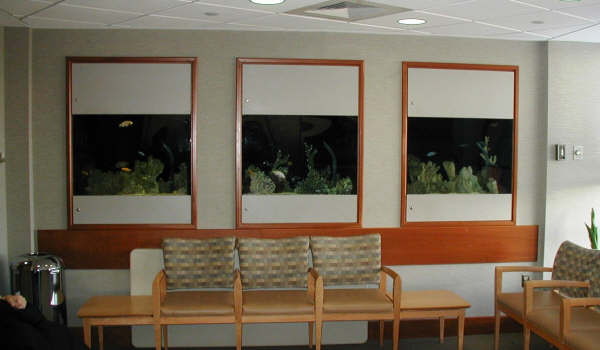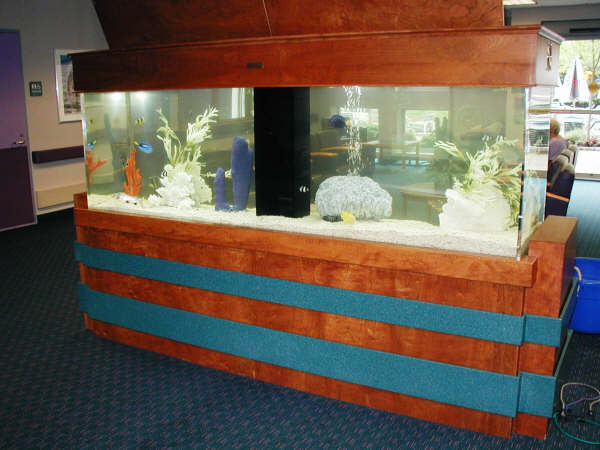 Design A Feature Aquarium At Company Cafe Bar
At the end of the day, never underestimate the power of the aquarium calming effect. The aquarium may seem like a normal or common house fixture, but it goes great lengths in ensuring that everyone around it is generally calm, happy and optimistic, and it can become a great conversation piece.
===> Further Reading ===>