After buying a suitable aquarium next step is to buy the best fish aquarium background. This can be a difficult task because it can impact your marine life. So be careful while selecting an aquarium background. We have summarized a few of the best fish aquarium background that looks beautiful and is affordable. However, you need to be very careful because during selection your tank size really matters.
This forest aquarium background is made of good quality PVC that is waterproof and easy to clean. Highly durable this background cover is not easily faded and gives a cool vibe with fish inside the tank. You can easily attach this paper to the aquarium wall without using any type of glue or tape.
Best Fish Aquarium Backgrounds The installation process is so easy Just follow these steps
First of all clean the backside of the aquarium glass. Then spray water with detergent and wipe it with a cloth. After perfectly cleaning the glass move toward the second step
Secondly, Remove the protection film from the background paper and start pasting it on the glass. Do this step slowly and keep removing the protecting film. Avoid any creases or bubbles and paste smoothly.
Third and the last step is to remove bubbles if there are any and then dry the paper with the hair dryer.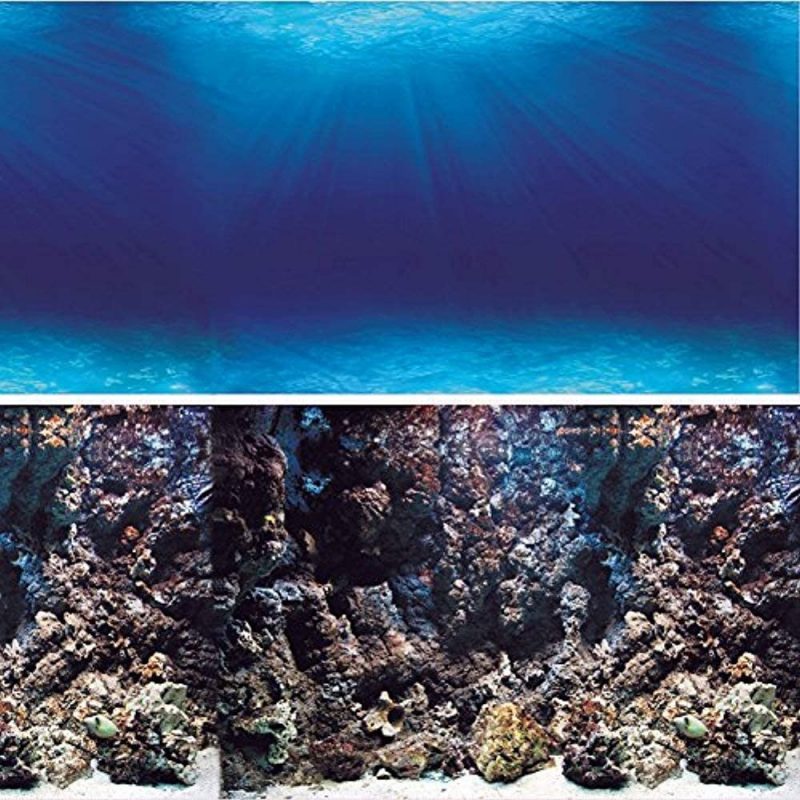 Best Fish Aquarium Backgrounds Vepotek aquarium background cover is made of high-quality waterproof material. This is a double-sided cover with a three-layer of printing which makes the color vibrant. The blue side looks amazing and bright when used while the other side makes it dark and gives vibes of the inside of the sea. You can cut this sheet according to the size of your aquarium and paste it on the glass wall. Vepotek aquarium cover is not self-adhesive that is why you need to paste it using glue or tape.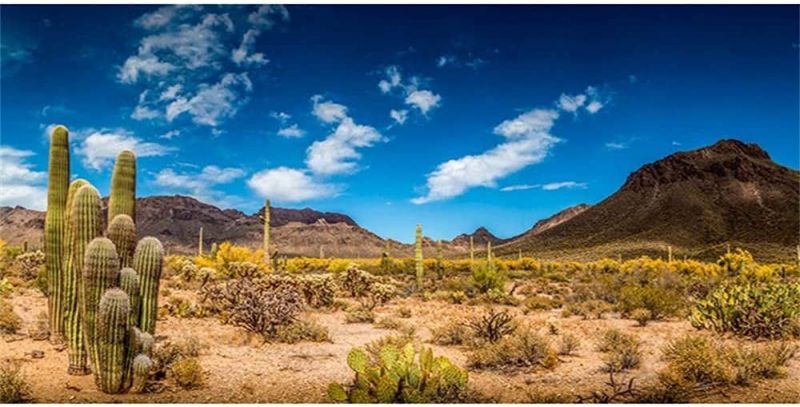 Best Fish Aquarium Backgrounds
Best Fish Aquarium Backgrounds AWERT reptile habitat background is one of the best fish aquarium backgrounds that is made of polyester. This cover is so soft and has vibrant colors that do not get fade easily. You need to use tape to attach it to the aquarium glass because this cover is also not self-adhesive. The overall look of this cover is so amazing and it seems so bright in the aquarium.
When you buy it, it comes up in roll form due to which there might be some creases on it. To remove the creases you first tightly roll it on the cylinder for 3-5 days and after that steam it on the back. This will be smooth again.
Best Fish Aquarium Backgrounds Conclusion
While having an aquarium you must have bought things to ma ke it cool and looks beautiful. One of these necessary items is the background cover. The aquarium background cover comes up in different sizes so you need to buy either the exact size of your aquarium or you can cut it to fit according to your aquarium tank. Now from the above-mentioned products Forest tank aquarium background is one of the best tank backgrounds for beginners and for experts as well. This is because this cover is self-adhesive and pasting it on the glass of the aquarium is so easy. That is why I would like to recommend this one to all.
Further Reading
Below are the few amazing products that will enhance your Aquarium